<![if !vml]>

<![endif]><![if !mso]> <![endif]><![if !mso & !vml]> <![endif]><![if !vml]>

<![endif]><![if !vml]>

<![endif]>  <![if !vml]>

<![endif]>

                                                     (Back to the menu - click here.)

                               "… latest news on gravitational wave astronomy"
        Date:

    Download-files:

      Time:

  Monday, 16. Oct 2017

    Video-Recording for any system with MP4-support

   - Video.mp4  (ca.224 Mb) (Live-Stream not included.)

 16:00 – 17:10
                                    <![if !vml]>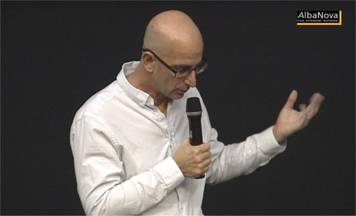 <![endif]>
                                                          Ariel Goobar (SU)
Abstract :
You are all cordially invited to watch the live-stream of the release of the latest news
on gravitational wave astronomy, on the afternoon of Monday October 16, in the
Oskar Klein Lecture room.
Scientists representing LIGO, Virgo, and some 70 observatories will reveal new details
and discoveries made in the ongoing search for gravitational waves.
This will take place at the National Press Club in Washington, D.C.
http://www.ligo.org/news/index.php#oct16
After the live-stream from Washington, scientists at the Oskar Klein Centre will report
on their research connected to the new findings.
On behalf of the GREAT team, https://www.great.cosmoparticle.com
The future colloquium program can be found at: