<![if !vml]>

<![endif]><![if !mso]> <![endif]><![if !mso & !vml]> <![endif]><![if !vml]>

<![endif]><![if !vml]>

<![endif]>  <![if !vml]>

<![endif]>

                                                     (Back to the menu - click here.)

                                 "The tragic destiny of Mileva Maric Einstein "
        Date:

    Download-files:

      Time:

  Thursday, 23. Nov. 2017

    Video-Recording for any system with MP4-support

    - Video.mp4  (ca.371 Mb)

 15:15 – 16:15
                                    <![if !vml]>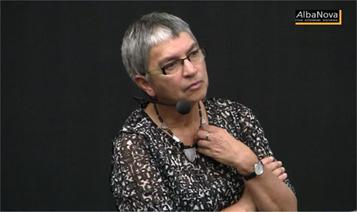 <![endif]>
                                                            Pauline Gagnon
                                                      (Retired - Indiana University)
Abstract :
What were Albert Einstein's first wife's contributions to his extraordinary productivity
in the first years of his career? A first biography of Mileva Maric was published in Serbian
in 1969 but remained largely unknown despite being translated first in German, then in
French in the 1990's. The publication of Mileva and Albert's love letters in 1987 brought
more information and more recently, two publications shed more light on Mileva Maric's
life and work. I will review this evidence in its social and historical context to give a better
idea on her contributions.
The book
« Who Cares about Particle Physics: making sense of the Higgs boson, the Large Hadron Collider and CERN »
can be ordered from Oxford University Press.
Available at the CERN library and in bookstores in the UK and in North America.

« Qu'est-ce que le boson de Higgs mange en hiver et autres détails essentiels »
est disponible en librairie au Québec et en Europe.
Disponible aussi à la bibliothèque du CERN et aux Editions MultiMondes